Raul García
Raul García practices immigration and criminal law. With 9 years of immigration experience, Raul has handled 1000's of immigration cases and represented hundreds more in immigration court. In addition, Raul understands the immigration consequences of criminal law and fights hard to ensure that his clients have the effective representation that is necessary to overcome immigration problems. 

Raul earned his J.D. Degree from Seattle University in 1999. Raul practiced civil defense in South Texas before moving to Austin to work as a non-profit immigration attorney. Soon after, Raul opened his own practice. He believed he could be more effective in helping people deal with a variety of legal issues. Raul opened his office in McAllen and then in Austin. Today, Raul primarily practices out of the Austin area, but oversees the management of both the McAllen and Austin offices.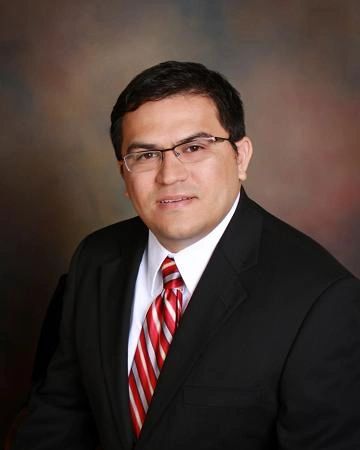 Carlos Moctezuma García
Carlos Moctezuma García's practice focuses on removal defense and family based petitions. Carlos enjoys being in the courtroom and being an advocate for his clients. Carlos has an active practice both in immigration and in criminal law. Carlos regularly practices at the Harlingen Immigration Court and at the Hidalgo County District and Misdemeanor courts.

Carlos is currently the American Immigration Lawyer's Association Liaison for the Harlingen Immigration Court. In addition, Carlos serves on the Unauthorized Practice of Law Committee.

Carlos received his J.D. degree from Seattle University School of Law where he graduated, cum laude. Carlos was selected by his peers to be the commencement speaker at his law school graduation. After successfully completing the bar exam, Carlos joined the Law Offices of Raul García & Associates. In law school, Carlos was a Rule 9 Prosecutor at the King County Prosecutor's office. Carlos also interned at Rios Cantor, P.C. in downtown Seattle, and at Gordon, Thomas, Honeywell, Malanca, Petersen, & Daheim. 

Carlos  is active in a number of professional organizations including the Hidalgo County Young Lawyer Association, a member of the Hidalgo County Bar Association, and regularly volunteers with Texas Rural Legal Aid's Community Justice Program.

Before becoming a lawyer, Carlos was a television reporter.
Cesar Cuahtémoc García

Of Counsel
César Cuauhtémoc García is currently
a law professor at the University of Tulsa School of Law. In the fall, Cesar will begin teaching as an associate professor at Capital University in Columbus, Ohio. Cesar remains Of Counsel with The Law Offices of Raúl García & Associates in                   
McAllen, Texas, where he primarily
practices immigration law. A native
of McAllen, Cesar is a graduate
 of Brown University and
Boston College Law School.
He previously served as a law clerk
for the Rhode Island Superior Court
in Providence, Rhode Island.
Cesar has written and lectured extensively on immigration law and policy. His articles have appeared in academic journals including the Boston College Third World Law Journal, Loyola Journal of Public Interest Law, the Seattle Journal for Social Justice, and the St. Thomas Law Review. Cesar's next article, about the use of race-based policing in immigration law enforcement, will appear in the Notre Dame Journal of Law, Ethics, and Public Policy. A lecture about this topic will soon appear in the Albany Law Review. Cesar also writes frequently about legal issues for magazines and newspapers.
In addition, Cesar has lectured on immigration law and policy at the National Museum of Mexican Art in Chicago and Albany Law School in Albany, New York.
Cesar is a member of the State Bar of Texas, the Hidalgo County Bar Association, and the National Lawyers Guild. He was born and raised in McAllen and graduated from Nikki Rowe High School.
You can find out more about his work by clicking here.